Premier Roofing Contractor in the Myrtle Beach Area
The Highest Quality of Craftsmanship at a Price that You can Afford!
Roof Financing
Schedule Your Free Roof Inspection Today!
50 Year Shingle Warranty, 5 Year Labor Warranty, & 15 Year 130 Mile Wind Warranty
At Accurate Building Co we want you to feel confident that the job is going to be done right the very first time and your home will be protected for years to come! With our 50 Year Shingle Warranty, 5 Year Labor Warranty, & 15 Year 130 Mile Wind Warranty you can trust that your roof is built to last!
The Accurate Building Co Difference:
Licensed & Insured
Professional Craftsmanship
High Quality Materials
50 Year Shingle Warranty
5 Year Labor Warranty
15 Year 130 Mile Wind Warranty
20 Plus Years of Experience
Consistent Communication
Accurate Building Company
One of the things we try to focus on the most a roofing contractor in Myrtle Beach, SC is Longevity. Products that last. We have partnered with many of the best construction manufacturers in the business that we feel will help us provide the best products possible to the homeowners of the Grand strand Area ( Myrtle Beach, Murrells Inlet, Surfside beach, North Myrtle Beach, Little River). I wanted this company to provide quality work at a demanding pace. It is possible to achieve both quality work and have it done in a timely manner. When I say lasting I'm talking about lasting through life, weather and the experiences the products must last through. While I know that Myrtle Beach doesn't deal with things like snowstorms and negative degree days, we DO have our challenges when it comes to the weather,  which is why there is a need for quality roofing contractors in Myrtle Beach that you can trust. Things like our summer afternoon Thunder booming torrential rain down pours that you could almost set your clock to. Sometimes it feels like these rain storms drop 3- 4 inches of rain on you all at once. Add a little wind and sometimes it can literally rain up.  And then the sun comes out and that's when the real steam begins with the intensely oppressive heat and the humidity. Oh and then we get these things called hurricanes or tropical storms. Yeah, you are going to need some quality products that are going to last down here.
Accurate Building Company started in 2009 as a means for building investment properties and the occasional spec home for sale. As word of mouth spread about the quality and timeliness of our projects we began to gain a steady and loyal clientele. Accurate Building Company is a local roofing contractor in Myrtle Beach south carolina. Robert Godwin is a graduate of Socastee High School with 2 children having graduated from Socastee High school in Myrtle Beach SC as well. We understand the conditions and products required to stand the test of time in the Harsh Hot and Extremely rain prone southeastern climate.
Accurate Building Company is more than qualified as roofing contractor in Myrtle Beach as we are a Licensed General Contractor with the state of South Carolina. We are experts in all aspects of Residential home construction. Our focus in the commercial industry has been working in Concrete, Structural wood framing, Asphalt Shingle roofing, vinyl siding, and James Hardie siding installation as well as some Commercial upfits and smaller commercial buildings such as pool houses or smaller commercial spaces.
At Accurate Building Company we pride ourselves on education and knowledge of the construction industry. We provide regular training to our crews and supervisors. Accurate Building Company is a Licensed General Contractor with the state of South Carolina. As well we are licensed with the respective cities and counties in which we work throughout the state of South Carolina. Our Range of roofing services is throughout the state of South Carolina and a little bit into North Carolina for our Commercial operations. We typically keep our residential services restricted to the Myrtle Beach, Grand Strand Area. Keeping our residential roofers Myrtle Beach work restricted to the local area allows us to ensure our quality control is exceptional and that we can stand behind our 5 year workmanship warranty.
Are you in need of a new roof? Or maybe your roof needs some repairs?
If so, you'll want to call on the experts at Accurate Building Company the Top-rated Roofers in Myrtle Beach. We're one of the top roofing contractors in the Myrtle Beach area, and we can help you with all your roofing needs. We offer a wide range of services, from residential roofing to roof installation and replacement. We pride ourselves on our quality workmanship; our customer service is second to none.
Contact us today for a free estimate!
Are you worried about the safety of your home during a storm?
Some of the greatest warranties in the industry are provided by Accurate Building Company the Top rated Roofing Contractor in Myrtle Beach, SC. We want you to have faith in your roof's ability to safeguard your house for many years. We provide several warranties to ensure your peace of mind, including a 50-year shingle warranty, a 5-year labor warranty, and a 15-year, 130-mile wind warranty.
In addition to having some of the best warranties in the industry, our roofing contractors are highly qualified and knowledgeable. We want to make sure your work is done the first time accurately. Because of this, we provide a 100% Satisfaction Guarantee on all of our services.
A building's roof serves as the structure's topmost layer of defense against the elements. The Old English word "rofu"; which means "Protection," is where the term "roof" originates. Any structure must have a roof, and various roofs are available depending on the needs.
How can I get a new roof?
The first step in acquiring a new roof is to contact us for a no-cost consultation.
During your consultation, we will inspect your current roof and go through your
options. Additionally, we'll provide you with a free quote for our services.
Once you've made the decision to use our services, we'll arrange a time for our
roofing professionals to arrive and do the work. In order to limit the disruption to
your life, we operate promptly and effectively.
We will conduct a final inspection once your new Roof has been placed to ensure
everything was done correctly. Your utmost satisfaction with our work is our goal.
What types of Roofs do we install?
We install all types of roofs, including:
Asphalt Shingles
Metal Roofing
Flat Roofs
Tile Roofs
Slate Roofs
Can my old Roof Be Repaired?
Your old Roof could be able to be repaired in some circumstances rather than replaced. This is not very common and not usually a viable solution If repairs are possible, our roofing specialists will examine your Roof and discuss options if available. 
How do I know if my Roof needs to be replaced?
If any of these problems exist on your property, then you likely need a new roof:
1. Your current roof is over 20 years old
2. Your shingles are curling or blistering
3. There is excessive granule loss
4. There are large bald spots on your shingles
5. Your gutters are full of shingle grit
6. You have water stains on your ceiling
If you're still unsure, our professionals can come to your home and inspect your roof for free! We will let you know if you need a new roof and provide a detailed quote. Contact us today to get started.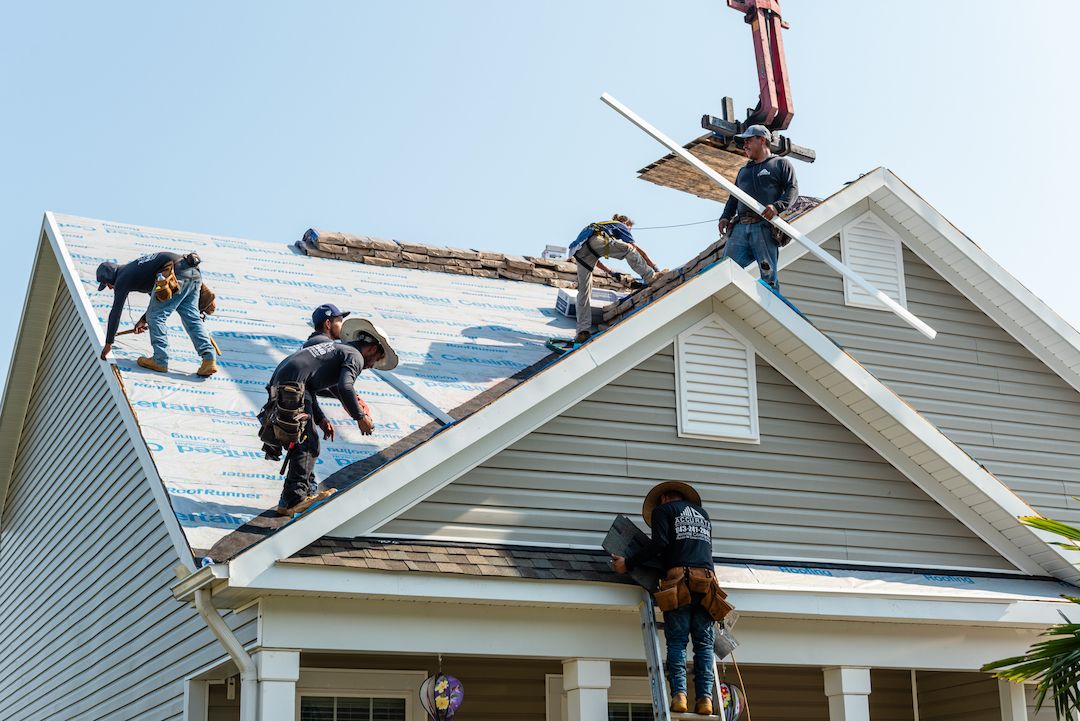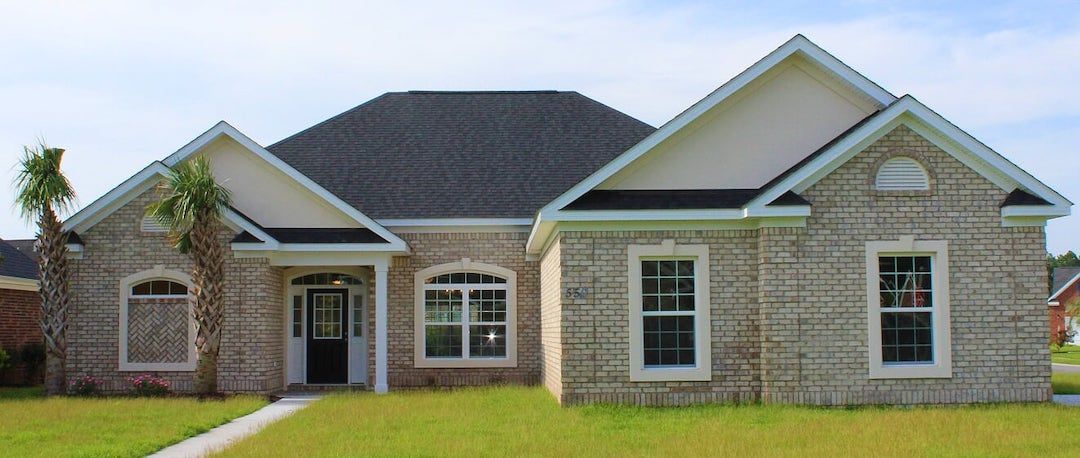 Benefits of new roof
There are many benefits of getting a new roof, including:
1. Enhanced curb appeal – A new roof can significantly enhance your home's appearance.
2. Increased energy efficiency – A new roof will keep your house warmer in the winter and cooler in the summer, which will result in decreased energy costs.
3. Better protection for your house from the elements – A new roof will give your house better protection from the weather.
4. Increase your home's value – A new roof will raise your home's market value.
Get in touch with us for a free consultation on having a new roof right away!
What is the process of roof replacement?
We will swiftly and expertly replace your Roof. It is advisable to replace a roof when the foundation is flawed. It will safeguard your home better and save you money on ongoing maintenance.
Not all roof leaks indicate that you need a new one. With Accurate Building Company's assistance ensures your property is constantly secured. Since 2009, we have been the go-to business for roof replacement in Myrtle Beach. Our skilled staff completes every phase of your project with years of roofing knowledge.
Our goal is to become your first choice for roof replacement in Myrtle Beach. Your satisfaction is what we aim for. If you spot anything, like an unusual granular loss. Call us if you notice any warning signs on your roof: missing shingles, blisters, or significant discoloration. Your home may require a new roof.
We take great satisfaction in providing top-notch services that are difficult to get elsewhere. From the first phone conversation to the last nail, we work hard to earn your happiness. Contact our knowledgeable roofers from the Myrtle Beach team right away.
What is a waterproof roof?
A waterproof roof is a roof that has been treated with a waterproofing sealant. This sealant will prevent water from penetrating the Roof and causing damage.  Waterproof roofs are often used on commercial buildings but also on residential
homes. Waterproofing your roof will extend its lifespan and protect your home from water damage.
How long does it take to install a new Roof?
The time it takes to install a new roof depends on your size and type of roof. Most roofs can be installed in one to two days. However, some larger or more complex roofs may take longer. We will be able to give you a more accurate timeline during your consultation.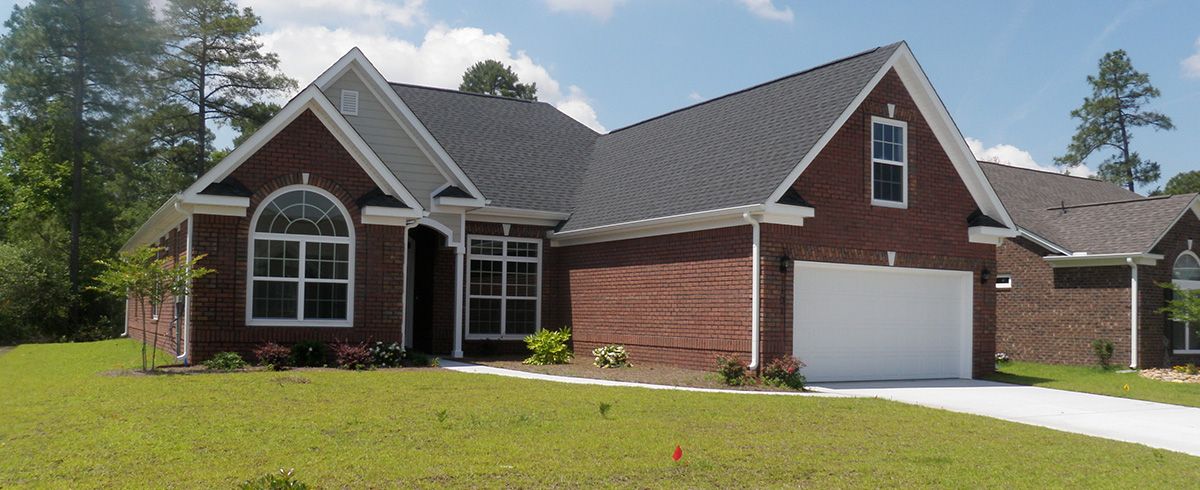 What are the benefits of getting a waterproof Roof?
A waterproof roof has many benefits, including:
1. Increased durability – A waterproof roof will endure longer and be more resistant to weather damage than a non-waterproof roof.
2. Better looks – A roof that has been waterproofed will seem smoother and be less likely to grow moss or mildew.
3. Greater energy effectiveness – A waterproofed roof will better reflect heat, making your house warmer in the winter and cooler in the summer. You may be able to reduce your energy costs as a result.
Today's most popular type of roof is an asphalt shingle roof. Most roof materials are asphalt shingles and other asphalt roofing elements. Choose from 3-tab, dimensional, or luxury asphalt shingles from three varieties. They can be created from organic or fiberglass components. Asphalt shingles are the most cost- effective roofing solution that is also eco-friendly.
How long does an asphalt roof last
Appropriately vented and installed correctly, you should get around 80-85% of the life span out of an asphalt roof. That means you can expect to get about 20- 22 years out of your 3-tab shingle roof and 25-28 years out of your dimensional
shingles.
Are asphalt roofs being suitable?
Yes, asphalt roofs are a good choice for many homeowners because they're affordable, easy to install, and come in various colors and styles. An asphalt roof should last around 20-25 years if properly installed and ventilated.
Benefits of asphalt roofing:
1. It's inexpensive – One of the least expensive roofing solutions is asphalt shingles. Asphalt shingles are a common option for do-it-yourself projects because they're comparatively simple to install.
2. It comes in a variety of hues and designs – You may choose an option that complements the decor of your home because asphalt shingles are available in a huge variety of colors and designs.
Roofing systems comprised of metal panels or tiles are known as metal roofing. Metal roofs are a well-liked option for residential and commercial structures because they are strong, resilient, and energy-efficient. They are available in various hues and designs to match any building or establishment. Steel, aluminum, copper, and zinc are all suitable materials for metal roofing. They are a well-liked option for both domestic and industrial uses.
Advantages of Metal roofing:
A metal roof may last for decades, making it a smart investment for your house or place of business. – Metal roofs are strong and long-lasting.
Because metal roofs reflect heat, your building will stay warmer in the winter and cooler in the summer. You may be able to reduce your energy costs as a result.
Metal roofs take little maintenance and are simple to maintain clean. – Metal roofs are low maintenance.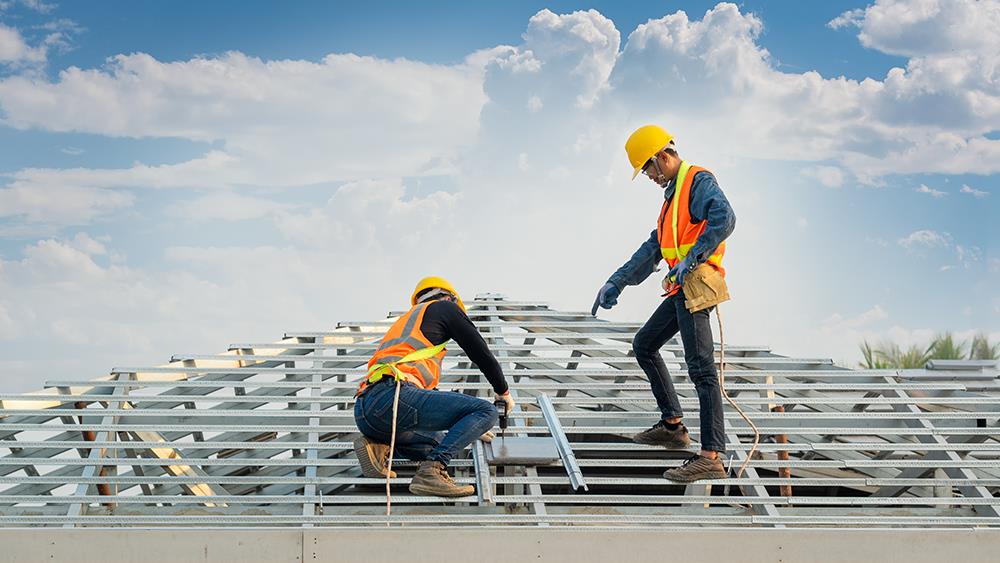 Types of Metal Roofs:
Here are the most common types of metal roofing on the market:
 Aluminum Roofs.
 Copper Roofing.
 Corrugated Metal Roof.
 Metal Tile Roofs.
 Metal Slate Roofs.
 Standing Seam Metal Roofs.
 Steel Roofs.
 Tin Roofing.
Some of our other services include
Structural wood framing:
Our framing crews can finish your project from little dwellings to huge hotels. Our framing teams are skilled and aware that speed and organized quality go hand in hand with framing. Our crews can frame the building property without wasting lumber because they are skilled at interpreting structural engineering.
Fiber Cement siding installation:
Whether you want to remove your vinyl siding and spruce it up with a new James Hardie Fiber cement siding exterior or want to have a new home installed with Fiber cement siding, we can handle the job. We install Color Plus fiber cement or Primed fiber cement.
Custom Homebuilding:
With over 20 years in the home building industry. Accurate Building Company can help you construct the home of your dreams. We can help you get your home designed. We can give you a cost to build your dream home upon completing your plans and selecting your options.
What is custom Homebuilding?
Custom homebuilding is building a house to a customer's specific needs and wants. A   home can be made from scratch or a pre-existing set of plans. A builder usually builds custom homes on behalf of the customer, but some homeowners choose to build their own custom homes.
Building a custom home allows you to get precisely what you want in a home. You can choose the floor plan, layout, finishes, fixtures, and appliances. You also get to select the lot size and location. Accurate Building Company (Top rated
Roofers in Myrtle Beach) can help you design and construct your custom home if you're unsure where to start.
Why choose Accurate Building Company for Custom Homebuilding:
– We have been building homes for almost 20 years.
– From beginning to end, we can assist you with the design and construction of your bespoke house.
– We provide a range of services, including roofing, siding, and framing.
– For each project, we employ materials of the highest caliber and skilled labor.
If you have any questions about our custom homebuilding services, please don't hesitate to contact us immediately. We are happy to address any queries you may have.
Accurate Building Company is available to assist you if you require roofing services
From replacements to repairs, we offer all services. Additionally, we always provide a free inspection so that you may receive a precise quote for the necessary work. Don't put it off any longer!
Call Today to Schedule your Free Roof Inspection! 843-241-2840

My entire roof along with my doors were replaced by Accurate Building Co and I am pleased to report that they were NO PROBLEMS and we are thrilled with the results. They are super easy to get a hold of and follow up frequently to make sure we are 100% satisfied with their work! Their staff is extremely professional and respectful throughout the job. I would suggest Accurate Building Co to anyone who is looking to repair or install a new roof!
– Steve Clark

Accurate Building Co is extremely organized and professional. They are obviously very experienced and experts in the industry. The prices are very affordable.
– Chris Hite

I'm absolutely thrilled with Accurate Building Co's ability to deliver high quality craftsmanship in a timely manner. As a particular individual I was shocked to have no complaints to give! Top choice in the industry as their 20 plus years in business and expertises is second to none. If you want a custom job that is perfect for what you want then Accurate Building Co is the contractor for you! 
– Joene Buterbaugh Fair